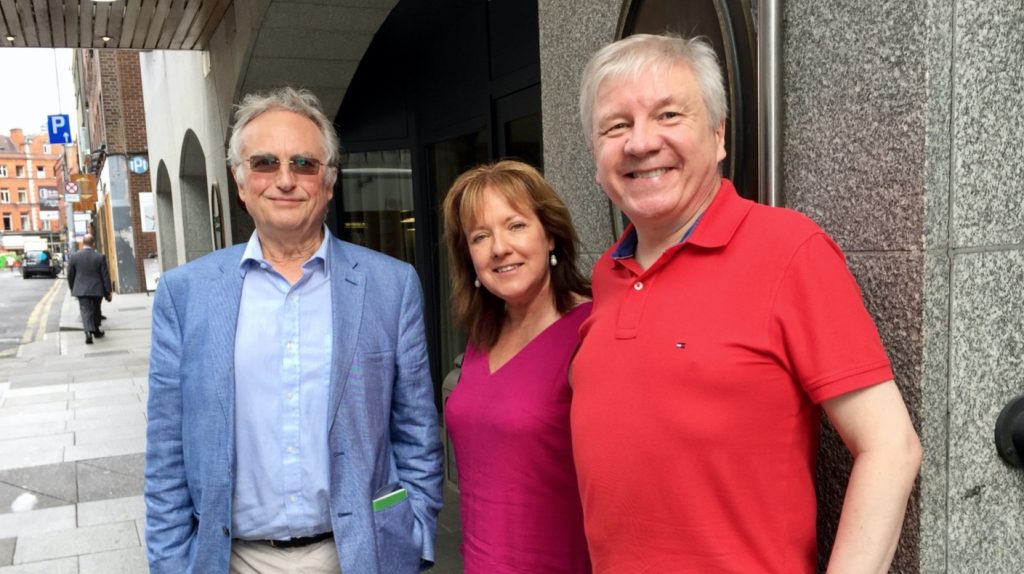 The Historical Society at Trinity College Dublin has disinvited Richard Dawkins from addressing the Society. I have written the following letter to them asking them to reconsider.
Dear Hist Committee,
I have spoken several times as a guest at the Hist, and I have always enjoyed it as a place of intelligent debate where ideas are tested robustly, passionately, and rationally from all sides of an issue. That is what a good debating society does. You have a particular responsibility to protect this reputation as custodians of the world's oldest student debating society.
I am writing to ask you to reverse your decision to unilaterally break your agreement to host Richard Dawkins as a speaker. Like Richard, I had a speaking event unilaterally cancelled, speaking about atheism to final year students in a Roman Catholic school. Thankfully, the school reconsidered, and honoured their agreement. I hope you are open to doing the same.
To some extent I understand how this happened, as there is a global cottage industry of misrepresenting Richard. However, you could have clarified the accuracy of your concerns by simply asking Richard. Here are two articles I have written about this phenomenon.
Your decision harms the credibility of the Hist as a debating society, and your stated reason misunderstands the nature of debate. The priority of a debating society is not 'to value our members comfort above all else.' Indeed, part of the purpose of good debate is precisely to cause some discomfort, by challenging people's beliefs from all sides of an issue.
Your decision also harms the integrity of the Hist as a body that can be trusted to keep its word. There is a major distinction between a decision to not invite someone, and a decision to publicly disinvite someone after inviting them. Richard has done nothing so unpredictable to justify unilaterally breaking an agreement.
The Council of Europe's Venice Commission advises democratic governments. In a report on the relationship between freedom of belief and freedom of expression, it concluded:
"The purpose of any restriction on freedom of expression must be to protect individuals holding specific beliefs or opinions, rather than to protect belief systems from criticism. The right to freedom of expression implies that it should be allowed to scrutinise, openly debate, and criticise, even harshly and unreasonably, belief systems, opinions, and institutions, as long as this does not amount to advocating hatred against an individual or groups."
Richard has never advocated hatred against anybody. Whether or not you agree with him, he is an honourable man who pursues truth and promotes education and human rights. I ask you to please reverse your decision, and I look forward to your response.
Michael
Letter to the Hist at TCD about disinviting Richard Dawkins