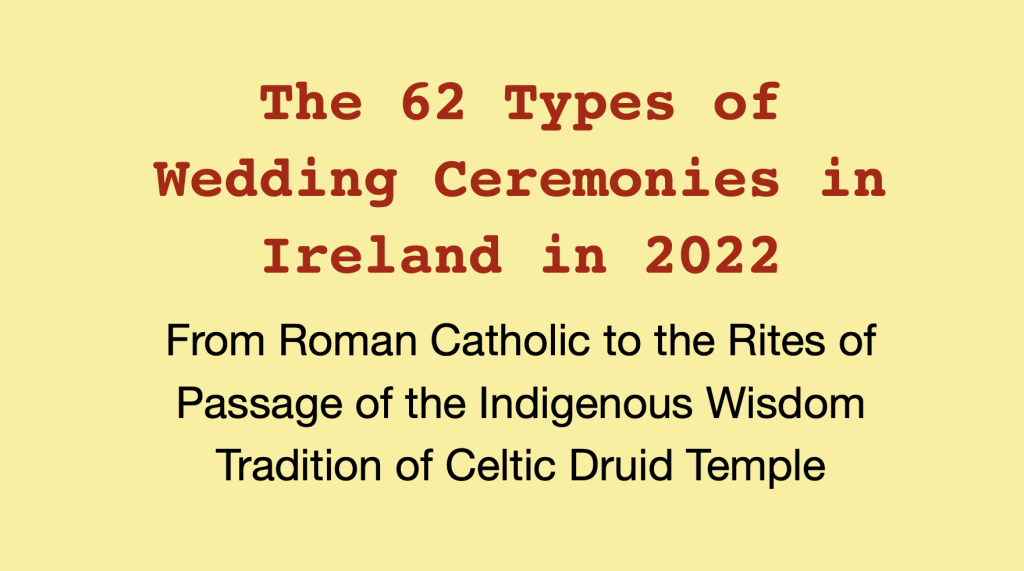 Atheist Ireland has obtained figures from the CSO showing the 62 types of wedding ceremonies in Ireland in 2022. They range from Roman Catholic to the Rites of Passage of the Indigenous Wisdom Tradition of Celtic Druid Temple. Only about 44% were some variation of what would currently be considered traditional religions.
Four in ten were Roman Catholic.
A quarter were civil ceremonies.
One in five were some variation of spiritualism or paganism, which count as religious.
One in ten were humanist.
Here is the full breakdown.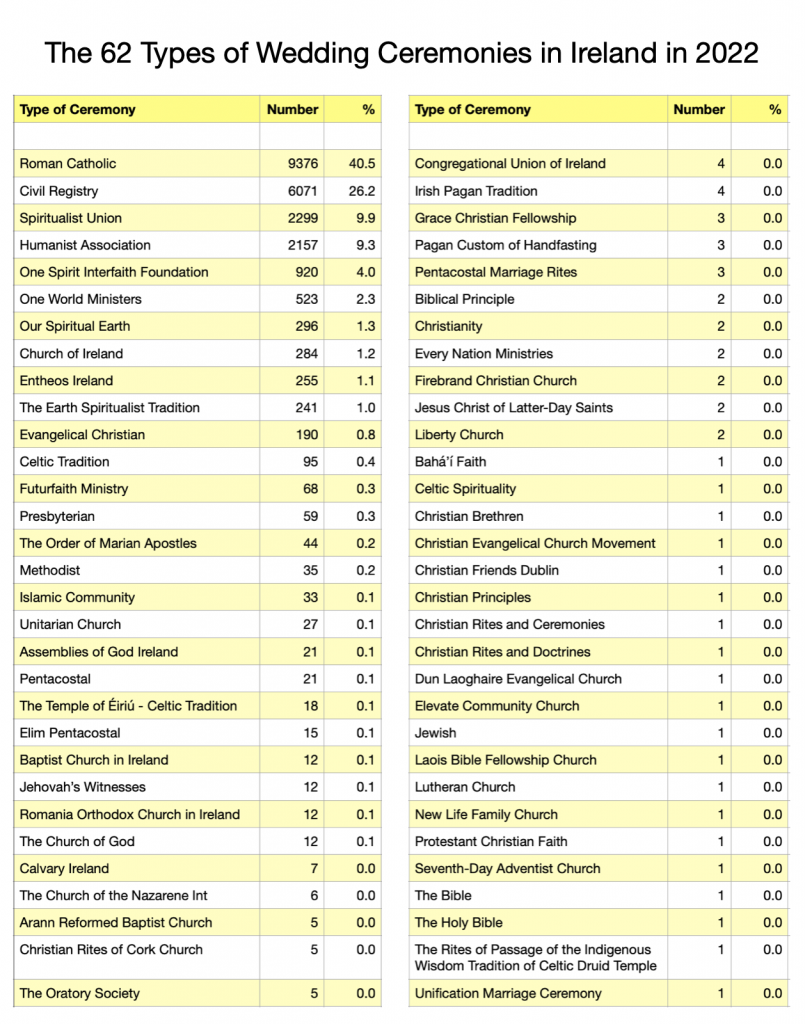 62 Types of Irish Weddings