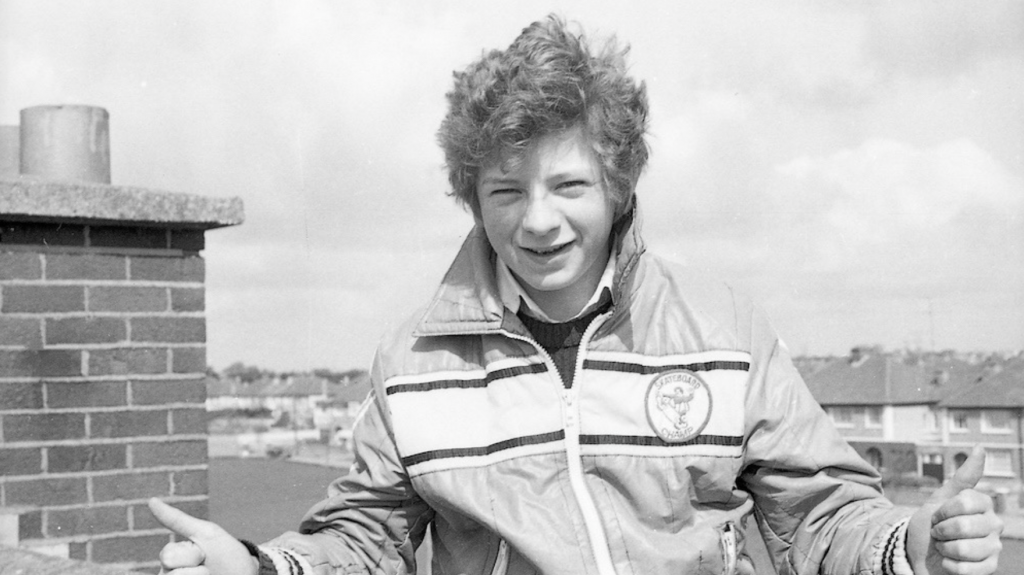 My brother Billy died forty years ago today. He was nineteen, two years younger than me. We grew up in the new Willow Park estate in Ballymun, as the nearby flats were being built. Our parents loved and supported us and our younger siblings.
As children, Billy and I splashed in the same bath and cuddled in the same bed. We raced to the shops to buy chewy penny bars and mouth-popping fizzle sticks. We played Batman and Robin at home, and football on the green until dark.
In our teens, we went with pals to the Gaeltacht in Donegal, and on a disastrous cycling holiday in the Wicklow hills. On leaving school, Billy trained to be an accountant, while he and some pals rode motorbikes through our estate.
Forty years ago, a cop called to our house late at night. Billy had crashed his motorbike on nearby Santry Lane. My dad and I rushed to the hospital, where Billy was bandaged like a cartoon patient. His main concern? He was happy his face was okay.
Forty years ago today, my parents and sister called to visit Billy in hospital. When they arrived, he had died from an unexpected blood clot. We were devastated, as were all of our friends. Billy was the first of our local gang to die.
Billy was nineteen when he died. If he had lived, he would now be approaching sixty. He missed the best half of a lengthy life. It puts into perspective the things we can get flustered about. Today I remember Billy and I appreciate every moment of life.