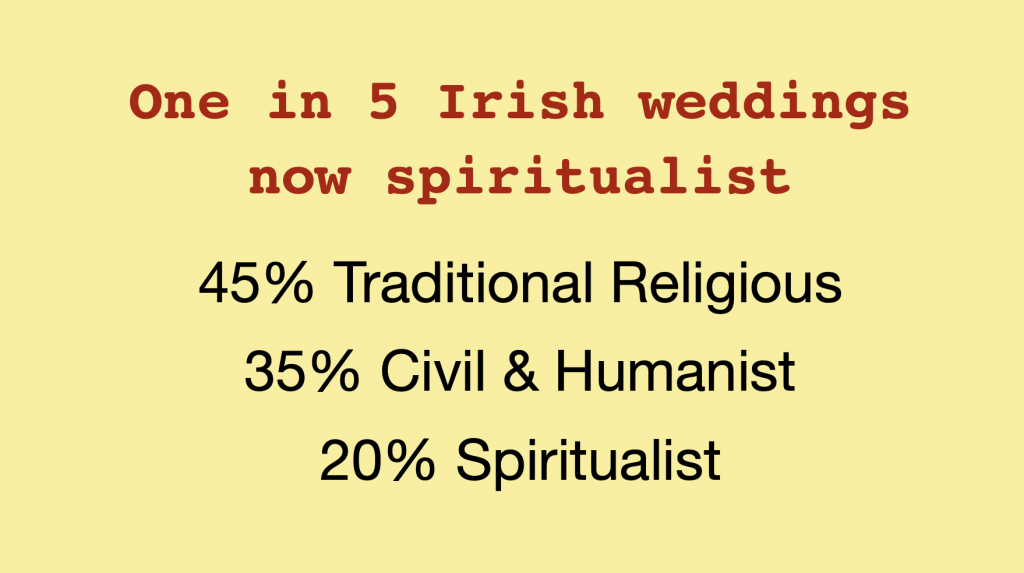 One in five Irish weddings last year were spiritualist ceremonies, according to information obtained by Atheist Ireland last week. This is twice the number you would think from the published CSO statistics, which hide half of the spiritualist marriages under the label 'other religious'.
This means fewer than 45% of Irish weddings last year were traditional religious ceremonies. The other 55% were either civil registry (26.2%), spiritualist (19.6%), or humanist (9.3%).
45% Traditional Religious
35% Civil & Humanist
20% Spiritualist
This reflects a culture change in Ireland. It shows the need for the State to remove the privilege it gives to the Catholic Church in running Irish schools and hospitals, and to Christianity generally in the religious oaths in our Constitution and in our charities and civil registration laws.
The published CSO figures show figures for Roman Catholic, Civil Registry, Spiritualist Union, Humanist Association, and Church of Ireland. But they skip three other types of ceremony more popular than Church of Ireland: One Spirit Interfaith Foundation, One World Ministers, and Our Spiritual Earth.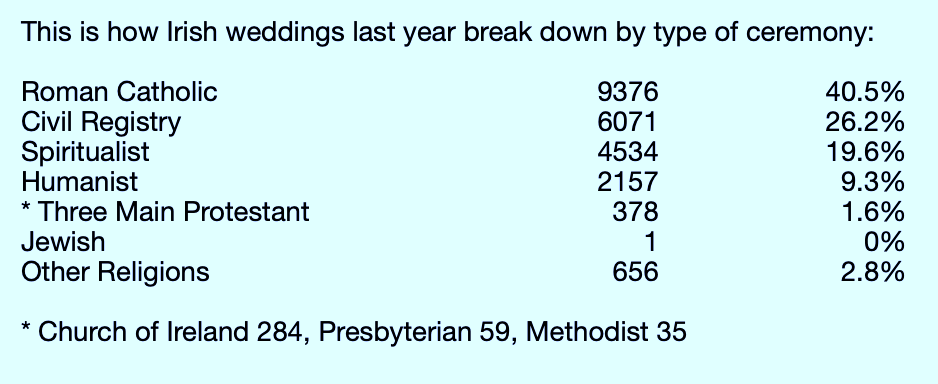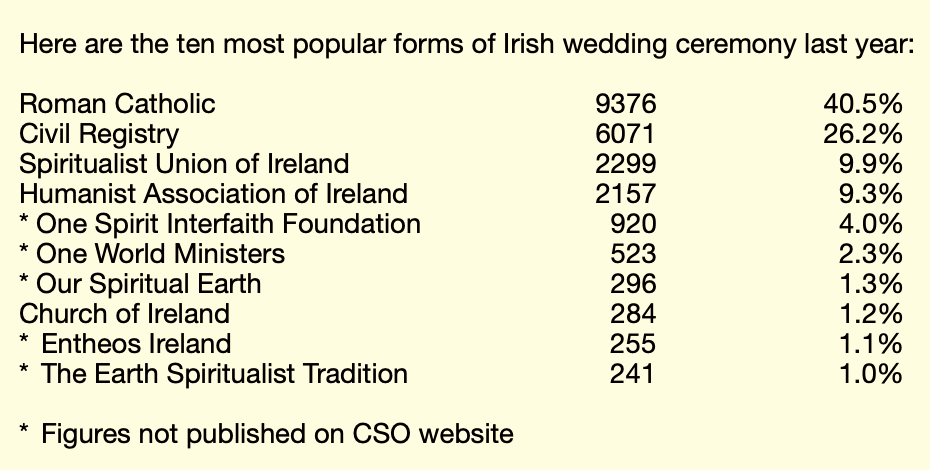 One in five Irish marriages now spiritualist