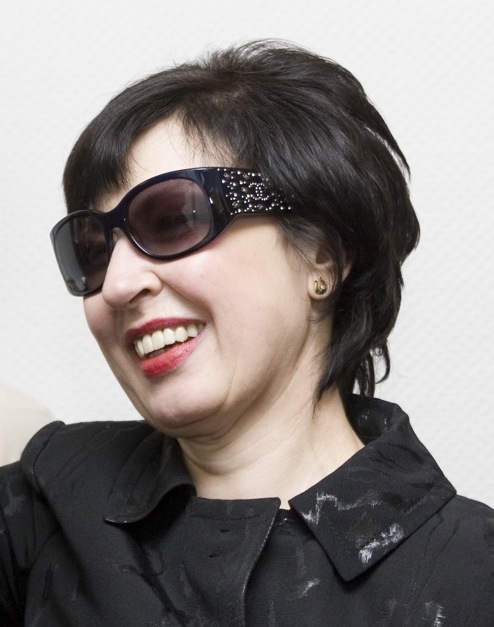 My wife Anne Holliday died of lung cancer in April 2011. We loved each other very much, and we had lived together for twenty five years. She was smart, sexy, funny and courageous, she combined her busy career with helping me to edit my writing, she was loving and loyal to her family and friends, she campaigned to build a peaceful, liberal and caring Ireland, she was inspirational while living with cancer, and she is still helping others after dying as she donated her body to Trinity medical school.
We married in November 2009, just after Anne was told she had six months to live. We wanted to give our friends a happy event to share with us rather than a funeral. Never one to do things in halves, Anne recovered from a subsequent heart attack and stroke, and thanks to the great work of the Oncology team in the Mater Private hospital, she lived actively and happily for a year and a half before dying in April 2011. We spent most of that time visiting family and friends, traveling abroad, and watching countless DVD box sets on the days that chemotherapy tired her out. Because of these DVD marathons, that ranged from Morse and Lewis and Poirot to Doctor Who and the Goodies and Sex and the City, plus rewatching all of Anne's favourite old movies, I now miss her most when I am watching television.
Anne did not want to die, but nor did she fear death. She was grateful to have had enough notice of her death to be able to do many things that she wanted to do first. And she wanted to die peacefully and painlessly rather than have to suffer needlessly before dying. She had decided that, if she had reached that stage, she would have ended her own life and I would have have helped her to do this. Once she had made that decision, her quality of life soared and we were able to fully enjoy the time she had left. Thankfully, Anne died suddenly but naturally, so we had the benefit of not having to worry about needless suffering at the end, but without her having to actually take the decision to end her life and carry it out. And living through all of this with her has made me much more comfortable about facing my own death when it happens.
I first met Anne in 1986, during the decade of Reagan and Thatcher, Madonna and Diana, shoulder pads and Back to the Future. Ireland was engulfed in recession, with Garret The Good and Charles GUBU Haughey alternating as Taoiseach of a country where one in five adults were jobless or emigrating. Anne was working as a secretary for Michael Keating TD in the Irish Parliament. I had various dealings with Keating, and sometimes dropped into his office where I would chat with Anne. We found we had much in common politically, particularly wanting a more liberal and caring society, challenging the influence of the Catholic Church on Irish law in areas like contraception, divorce and abortion, and opposing terrorism from all sides in Northern Ireland. We were also very attracted to each other, and we were soon living together.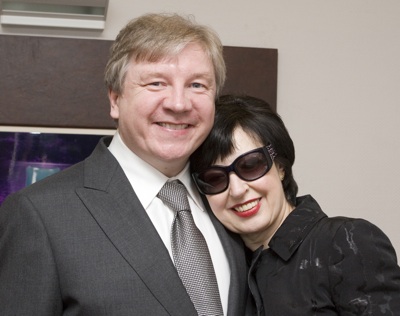 Anne made me aware of one of Ireland's most forgotten minorities: the Anglo-Irish Protestants who had ended up in the Republic after partition. In effect, we had a sectarian Protestant state in the north, with a Catholic minority large enough to not be intimidated, and a sectarian Catholic state in the south, with a Protestant minority small enough to have to emigrate or keep their heads down. When Anne was a child in Limerick, some of the local Catholic children used to spit at her and her friends on their way to the local Protestant school. Although she later became an atheist insofar as she didn't believe in gods and didn't attend religious services, Anne still self-identified as a member of the Church of Ireland community from a perspective somewhere between ethnic and cultural. They were her people, and she was an atheist Protestant in the same way as some people are atheist Jews.
While in her teens, Anne worked as a Simon Community volunteer and was a founder member of the Limerick chapter of the Irish Georgian Society. She moved to London to train as a nurse, but returned to Limerick to care for her parents when they were ill. Both died of cancer, each at about the same young age as Anne was when she later died of the same disease. Anne then moved to Dublin, working as a legal secretary in Matheson Ormsby Prentice. She married her first husband David, and they later separated. Anne became active in Fine Gael, campaigning on liberal issues in a constituency where the local Fine Gael TD Alice Glenn considered Protestants to be "enemies of the people". She was also active on conservation issues including the campaign to preserve the viking settlement at Wood Quay.
Anne and I worked together to promote a liberal and caring Ireland. We campaigned on the losing side when Ireland voted to retain a Constitutional ban on divorce, and on the winning side a decade later. When the Pope announced that it was morally allowed to discriminate against homosexuals, we arranged a picket of the Papal Nuncio's house with placards that read "Equal rights for gays and celibates". Together with our friend Michael Fitzpatrick, we founded New Consensus, a peace group that picketed the Sinn Fein and UDA offices in opposition to terrorism, and promoted a peaceful democratic Northern Ireland based on mutual respect, civil liberty and freely given allegiance to the State. Anne was also the first Dublin coordinator of the Peace Trains that challenged the IRA disruption of the rail line between Dublin and Belfast.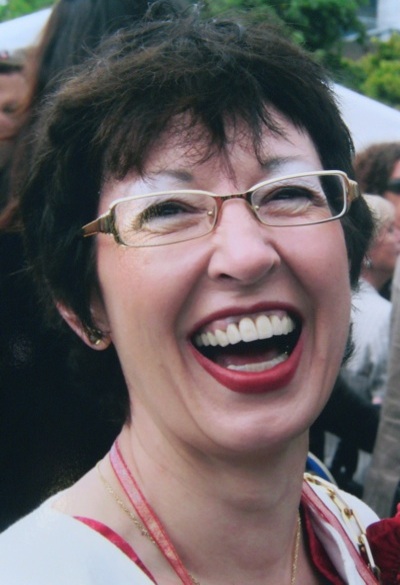 We moved to our current home in Drumcondra in the summer of 1990, during the euphoria of Ireland's adventures under Jack Charlton in the Italy World Cup. Anne chaired our local Residents Association, and ran in the Dublin women's mini-marathon to raise funds for Victim Support. She also prepared submissions to the City Council on the preservation of important local buildings. We made many lifelong friendships, and we also increased the local feline population when Anne converted me from being a childhood dog person to an adult cat person. We had, and I still have, an average of six cats, almost all of them adopted from the streets or rescued from being put down at the vets.
Three years later Anne lost a High Court case against the State while trying to protect her job and that of other Dail secretaries. At the time, if an Irish political party lost seats but gained them elsewhere, the secretarial staff were usually reassigned to new TDs. But when Roger Garland TD lost his seat, the new Green Party TD chose to employ a friend instead of retaining Anne. Anne argued that she was employed by the State and that her job still existed. The High Court disagreed, despite the State being listed as her employer on her payslip. Anne then worked with a training company and as a freelance researcher with RTE, before returning later to the civil service.
Another three years later Anne was back in the High Court, when she, I and Michael Fitzpatrick won a libel case against the Irish author Tim Pat Coogan. He had written in his book The IRA that New Consensus had grown out of the old Official IRA. Not only was this not true, but Anne had personally told him it was not true some years earlier. But then what would she know? We used some of the settlement money to go on our first cruise, so we have Tim Pat to thank for introducing us to our favourite type of holiday. When Anne was diagnosed, we had already booked our latest cruise, to the Amazon and Caribbean, and having to cancel that seemed to upset her more than having cancer.
We also loved visiting Paris, enjoying the galleries and relaxing by the Seine. Anne even overcame her bemusement at my strange obsession for football when she came with me to Paris to watch the 1998 World Cup Final. I was supporting Brazil, largely because of the legendary Pele team from when I was a child, but Anne wisely chose to support the winning French team. Later we got split up in a crowded Paris railway station, and when I found Anne she was sitting beside a middle-aged English man, discussing his occasional trips to Dublin. I recognised him as Nobby Stiles, who had played for England in the 1966 World Cup Final, and they were both unimpressed that I had drawn attention to him and interrupted their conversation by attracting autograph hunters.
For most of the last decade of her life, Anne worked in Civil Service jobs that she loved. She was Personal Assistant to the Director of the National Museum of Ireland, where her passion for history came to the fore. She then spent some of the best times of her career in the special projects section of the Department of Arts, where she coordinated the Irish end of the unique Sea Stallion project. A team in Denmark reconstructed a viking ship, using the technology and materials of the viking age, and a crew of volunteers sailed the ship to and from Dublin, where it was displayed at the National Museum. Her last job was in the office of the Tanaiste in the Department of Enterprise.
Anne and I both stopped working when she was diagnosed with cancer, so we could spend more time together. She identified with Christopher Hitchen's description of preparing for dying and for living at the same time. Her Oncology team, led by Professor Desmond Carney, was excellent. We had weekly or fortnightly chemotherapy days, where we relieved the monotony by playing scrabble on an iPad. Apart from that, we fulfilled our promise to enjoy ourselves as much as we could for as long as we could. We couldn't take long holidays, so we took short breaks to Paris, Bordeaux, London, Copenhagen and elsewhere. For our honeymoon I tagged along on a trip to Paris with Anne and her friends Mary, Claire and Margaret, that they had arranged before her diagnosis. We also spent time visiting our families and friends, including her sister Carrie and her family in Scotland, who she loved and always spoke proudly of, and many others who I won't even try to list as I will inevitably omit someone. We had a glass of Bordeaux in Bordeaux, which Anne had always wanted to do. And we celebrated the first wedding anniversary that we had thought we would not see together.
Anne knew shortly before she died that the chemotherapy had done all that it could, but we had hoped she might last until the summer. She visited her native Limerick for what she knew was the last time. As usual, she had a busy schedule planned for the coming week, with her sister Carrie visiting us from Scotland. After that, she wanted to watch the next series of Doctor Who and the final Harry Potter movie, and if possible to see Paris once more. She wanted to share a glass of champagne with my father, who had missed our first wedding anniversary because he was ill. She was delighted to see Fine Gael back in government, and she looked forward to the visit of Queen Elizabeth to Ireland as a symbol of the normal relations that should exist between nearby democracies. And she was helping some RTE people to plan a documentary about assisted dying. While Anne knew she might not see these things happen, she lived as if she would.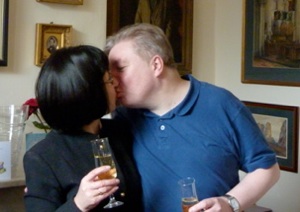 Anne died suddenly at home on the morning of Saturday 9 April 2011. Her sister Carrie was visiting us from Scotland, and Anne had spent the previous night with Carrie and some friends. I had left the house at 6 am to travel to Cork to chair the Atheist Ireland AGM, and our last words were saying that we loved each other. Carrie called to the house after noon and found Anne dead. She rang me in Cork, where the local police kindly gave me a lift to the railway station to get the next train back to Dublin. Amusingly, this resulted in one of our friends mishearing the news of Anne's death as "Anne has been found dead in the house, and the police have brought Michael to the station." A few days later, with Anne's body in Trinity College medical school carrying on her good works after death, our families and friends gathered for an evening of memories to celebrate her remarkable life.
I loved Anne and I miss her. I am happy and proud to have lived with her for so long.