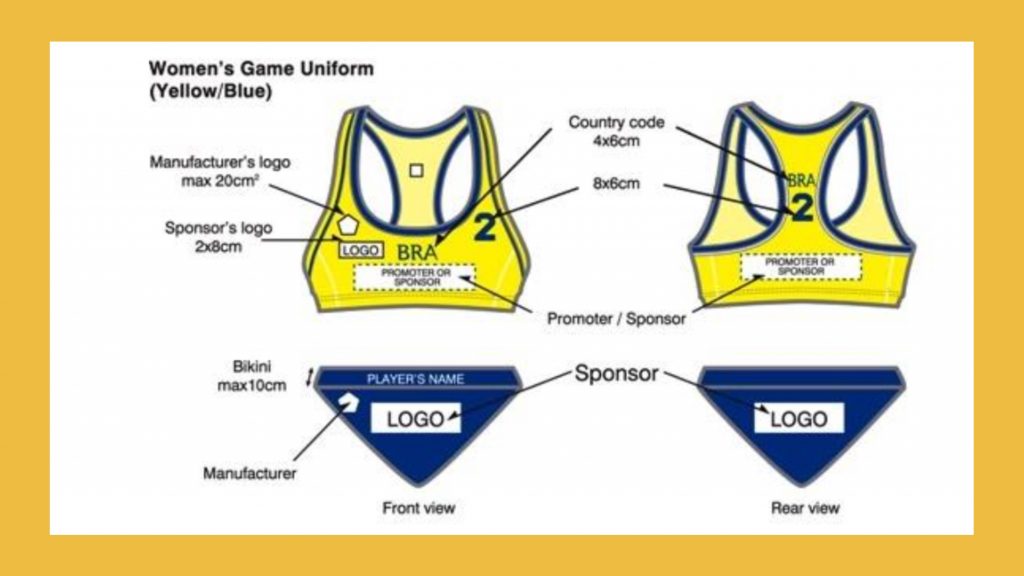 The overtly sexist rule forcing women to wear bikini bottoms while playing beach handball seems to contravene the Ethics Code of the International Handball Federation.
Despite this, Norway's women's beach handball team has been fined €1,500 for wearing shorts instead of bikini bottoms at a European Championship match in Bulgaria. The Norwegian Federation is supporting its players.
"Dignity: Safeguarding the dignity of the individual is a fundamental requirement of the IHF… There shall be no discrimination in handball on the basis of race, gender, ethnic origin, colour, culture, religion, political opinion, marital status, sexual orientation or other grounds."
However, the IHF Beach Handball Rules of the Game are so sexist that they might have been written by Father Jack from Father Ted.
The IHF Rules of the Game include:
"Female athletes must wear bikini bottoms that are in accordance with the enclosed graph, with a close fit and cut on an upward angle toward the top of the leg. The side width must be of a maximum of 10 centimetres."
By contrast:
"Male athletes must wear shorts as per the enclosed graph. The players' shorts, if not too baggy, can be longer but must remain 10 centimetres above the kneecap."
So which of the contradictory positions take precedence? The Ethics Code states that:
"In the event of any inconsistency between the [Ethics] Code and any other IHF Regulations except for the IHF Statutes, the relevant provisions of the [Ethics] Code shall prevail."
Below are the graphs of the uniforms from the IHF Rules of the Game. For added contrast, all of the men's uniforms are illustrated in bright vibrant colours, while the women's uniforms also include soft pastel blues, greens, and pinks.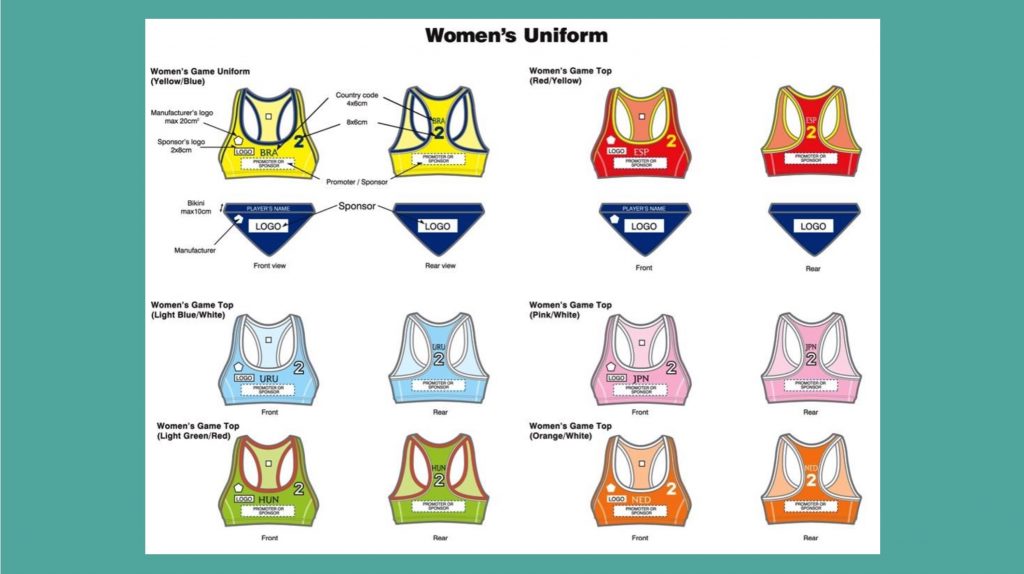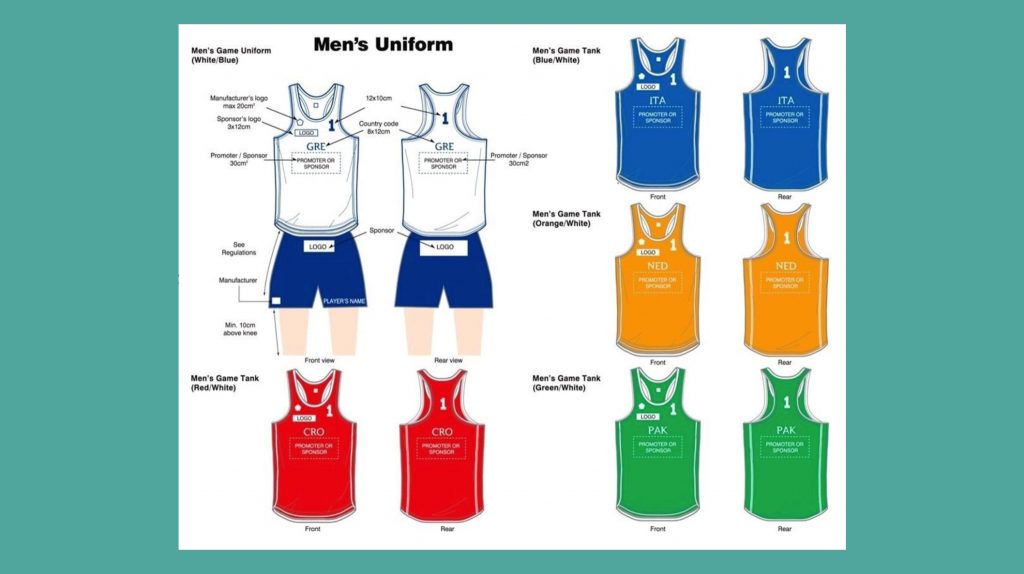 The beach handball bikini rule