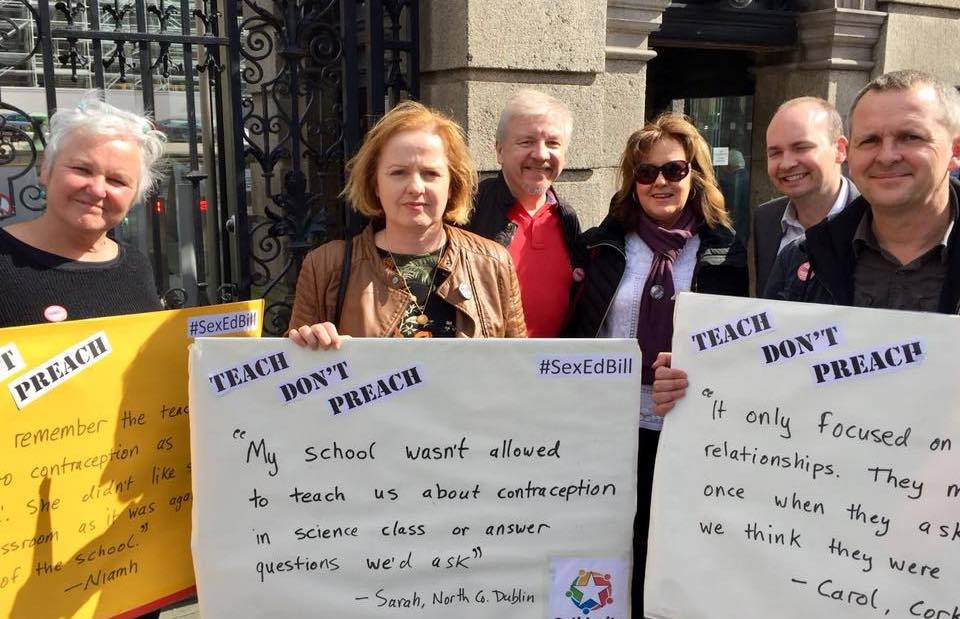 Atheist Ireland is delighted that Solidarity's Objective Sex Education Bill has passed its first vote today in the Dail. It will now go on to be debated at Committee stage.
Along with our allies in other groups who support this Bill, we will now lobby members of the Oireachtas Education Committee to ensure that the Bill passes the further stages required to become law.
The Bill is supported by Atheist Ireland, the Rape Crisis Network, the National Women's Council, the Irish Family Planning Association, LGBTQI+ advocacy group ShoutOut, and the Union of Students in Ireland.
Atheist Ireland raised this issue last year at the United Nations, who recommended that Ireland should introduce compulsory scientifically objective sex education into school curricula.
Atheist Ireland supports Solidarity's repeated political initiatives to bring about an ethical secular state where everybody's rights are equally respected.
Yesterday Fianna Fail's position was to oppose Solidarity's Bill. Last night Atheist Ireland and our members contacted every TD explaining why Fianna Fail was mistaken.
We are pleased that Fianna Fail have listened to the merits of our arguments, and to those of the many other people who also contacted them last night and this morning.
Fianna Fail said yesterday that it would oppose the Bill because the content of the curriculum should be decided by the NCCA rather than by legislation.
But Solidarity's Bill is not only about the content of the curriculum. It is also about the delivery of the curriculum, and in particular the influence of the ethos of the schools on that delivery.
Without the change in the law that this Bill proposes, it does not matter what the NCCA decides, because the NCCA has no legal power over how the curriculum is delivered.
Solidarity's Bill will guarantee that all children in Irish schools have access to objective relationship and sexuality education, without religious influence.
It is not in the common good to let private bodies, the vast majority Roman Catholic, deliver sex education only through their own ethos in order to promote and evangelise their own mission.
For further details read:
Atheist Ireland briefing document on Sex Education Bill
Atheist Ireland email to TDs last night about Fianna Fail's opposition
Solidarity's Objective Sex Education Bill is passed