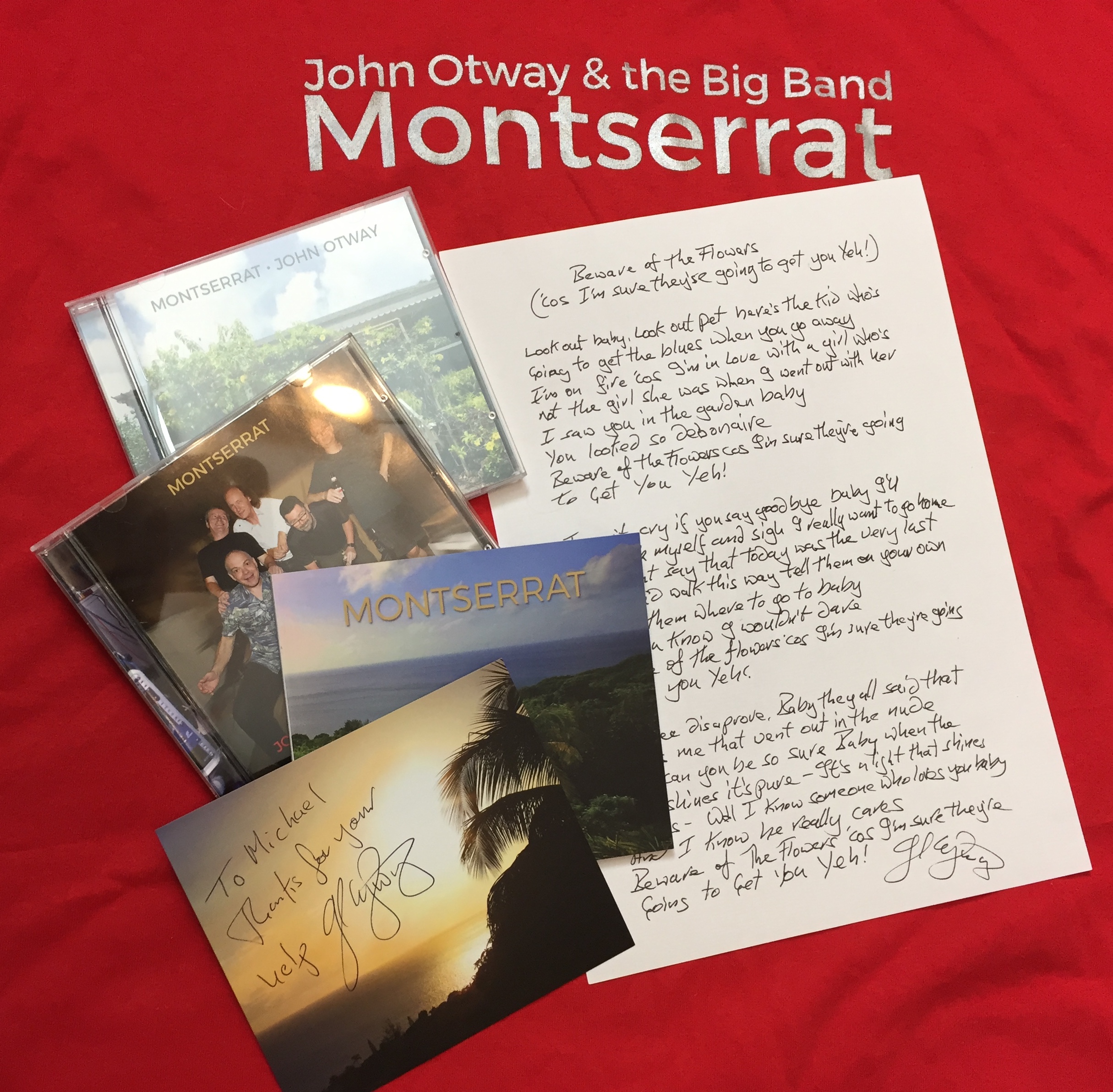 My John Otway Kickstarter pack has arrived! New Montserrat album, DVD, booklet, card, t-shirt and signed lyric of Beware of the Flowers.
Reflecting Otway's eccentric genius, it is the first album recorded by an international artist on the island of Montserrat since the Rolling Stones in 1989.
It's an excellent production that endangers Otway's reputation as Rock and Roll's Greatest Failure. You can buy it on his website.
My John Otway Montserrat Kickstarter pack has arrived