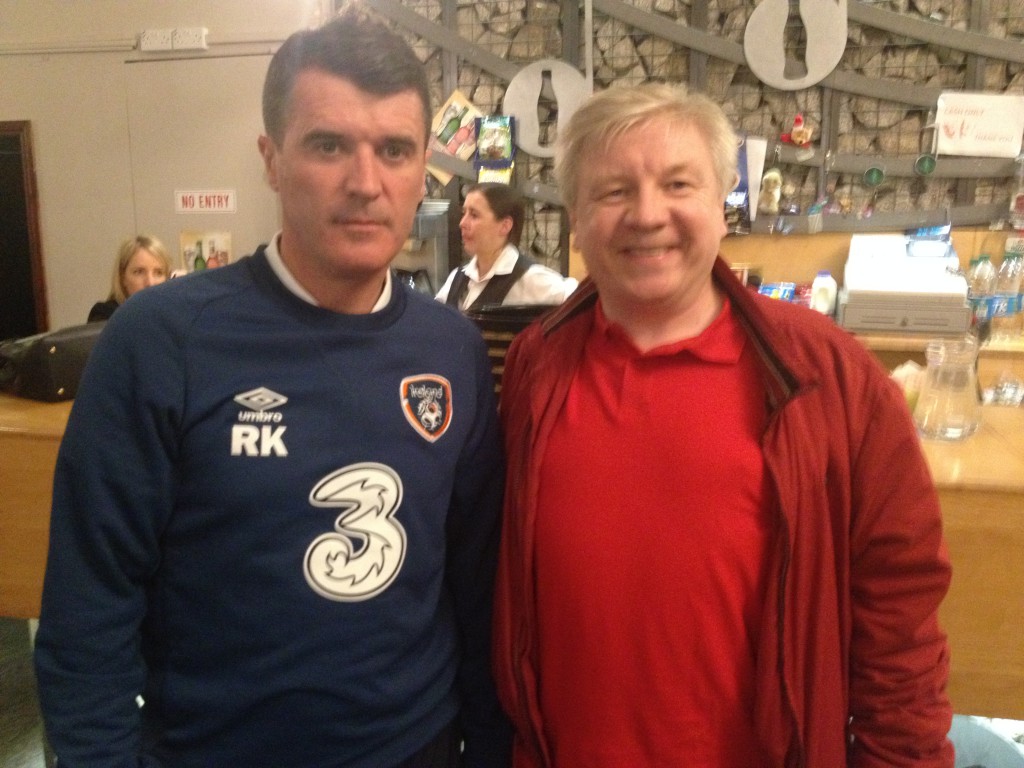 I've been busy this week with the run-up to the opening night of I Keano in the Olympia tonight. The review shows have helped us to make some final tweaks in the script, and director Daryn Crosby and his cast and crew have created the best production yet of the show.
Roy Keane came to see the show yesterday, along with Martin O'Neill and the entire Ireland football squad, who are in Dublin for the match against Poland on Sunday. They loved it, and I hope that Niall Quinn will like it too when he comes to the opening night.
Normal service will soon be resumed here, when I write some updates about recent Atheist Ireland meetings with Irish political parties preparing their election manifestos, and with a group of Danish students who were in Dublin to study secularism.
Meanwhile, I Keano is running in the Olympia for the next few weeks. Here are some links to details of the show, the cast, the writers, forty years of FAI fun, reviews of the original run and where to buy tickets.
Roy Keane and the Irish football squad enjoyed watching I Keano in the Olympia theatre