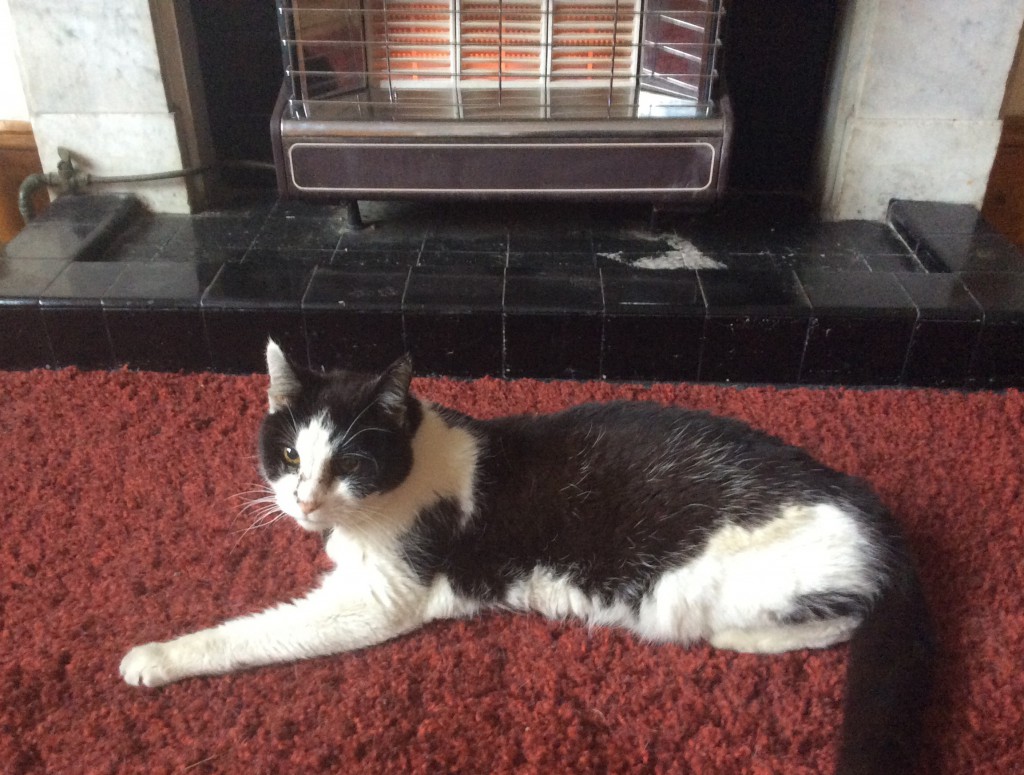 My eldest cat Duck died today, at about eighteen years old. He was a rescue cat, and Anne and I called him Duck when we got him because he had been rescued from the Royal Canal, where some children were trying to drown him.
Duck was blissfully unaware of how much Ireland has changed in his lifetime. When he joined our household, divorce was illegal, the Northern Ireland peace deal had yet to be agreed, Atheist Ireland was more than a decade away, and something called the Internet was just catching on.
He was the adult of our six-strong cat collective, strolling around purposefully and staring sternly at the others if they got too boisterous. He was always first to run to the front door when I opened it, checking outside for strangers, before turning to follow me down the hall.
And when he came in through the back door cat flap, he would lift himself up to the glass level of my office door, and stare at me in 'Kilroy was here' fashion, until I noticed him and greeted him and, most importantly, fed him. As the old saying goes, dogs have owners and cats have staff.
Jane took the picture below when we were writing Atheist Ireland's recent submission to the UN Human Rights Committee.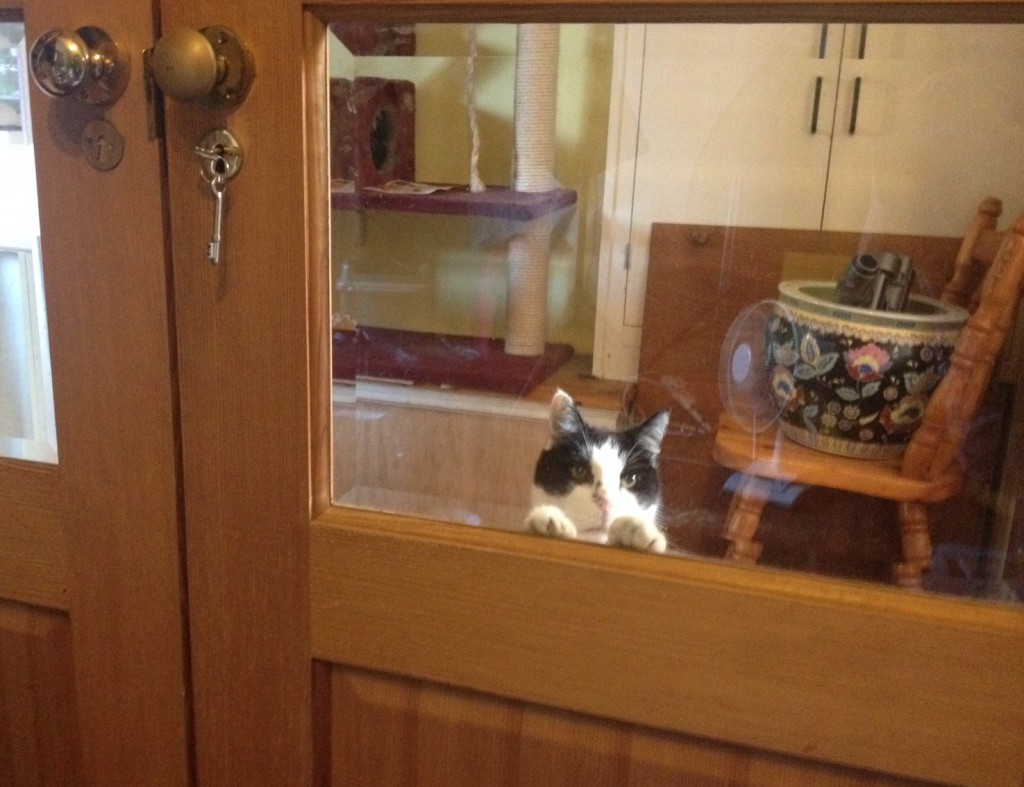 I always find euthanising a cat an ethical dilemma. I know it ends their suffering, but they cannot consent to either assisted dying or life-prolonging treatment, so ultimately I have to make the choice that I think they would make if they could make one.
It is also hard emotionally. I assume that, from previous experience of me taking him to the vet, Duck expected that I was doing that today so that he would return to the house feeling better. And I knew that this time he wouldn't, which seemed like a betrayal of trust.
But the only alternative was to allow Duck to die slowly. He was elderly, and had liver disease and an inoperable tumour. And he didn't like being unable to do things. Even yesterday and today, he occasionally tried to walk to the door but had to stop and lie down.
He was active until about a week ago, then he deteriorated quickly. I was going to bring him to the vet on Monday, but he went out that morning, and I was worried that he had gone away somewhere to die, until he came back at 5am yesterday morning.
I brought him to the vet first thing yesterday for tests, and checked in by phone during the day. I brought him home yesterday evening for one last night in the house. Today Jane and I brought him to the vet to be euthanised.
Duck died peacefully, quickly and reliably in my arms, in a way that reinforced my commitment to the campaign for the option of assisted dying for rational dying humans.
I'm not sure whether the other cats know he is dead. They are all together in the bedroom, which is unusual, although that might be because it is cold and wet outside and the bedroom is warm and dry.
I hope it is some time before the next of them has to make this final journey.
How my eldest cat Duck died today, and the ethics of euthanising pets