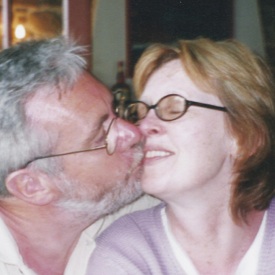 The Irish Supreme Court is to rule today on Marie Fleming's appeal to allow her to be assisted in dying peacefully, instead of being forced to live through the final stages of multiple sclerosis.
She is appealing against a High Court decision that upheld the current ban on assisted suicide, because the legal right to assisted dying might be abused.
Last year, Marie's partner Tom and I and civil rights activist Mairin de Burca established a lobby group to seek legislative change in Ireland on this issue. We have launched a website today to promote legalised assisted peaceful dying for rational terminally or seriously ill people in Ireland.
You can find details of Right to Die Ireland at http://rtdireland.com
High Court judgment
Marie was looking for the right to be assisted to die on two constitutional grounds. Under Article 40.3.2, the State must vindicate the personal autonomy of every citizen. And under Article 40.1, she has the right to equality, but able-bodied people can legally commit suicide without assistance, while she requires assistance to do so because of her illness, and assisting suicide is a crime.
The High Court accepted that the ban interferes with her rights, but found that the interference is not disproportionate. It found that the risks of liberalization is that it would be impossible to ensure that there would not be abuse by other people of vulnerable people.
Supreme Court appeal
Marie's legal team argued at the Supreme Court that the possibility of abuse could not mean a right as fundamental as hers could be restricted, and that the State's interest in the sanctity of her life could not prevent her bringing about the kind of death she seeks.
They argued that the High Court was mistaken to use as a legal test that there was a "substantial consensus" in western countries that an absolute ban was the "best approach" to protecting life and vulnerable people.
Instead, they said, the correct test should be whether such a ban impaired rights as little as possible and did not impose a disproportionate burden on one group.
And the Irish Human Rights Commission told the Court it believes Marie has a right, subject to strict conditions, to be assisted in taking her own life.
Life and death after the case
Whatever the outcome of today's Supreme Court appeal ruling, the human situation will remain the same for Marie and her parter Tom Curran. Tom is prepared to go to prison if Marie decides to die and he helps her because they love each other.
The High Court did say that it felt sure that the Director of Public Prosecutions, in this of all cases, would exercise her discretion in a humane and sensitive fashion. But that is no basis on which to reassure or give peace of mind to Marie and Tom.
Ultimately, this is an issue where the Courts and the legislators have to catch up with reality. The courts are not in control of what terminally ill people will choose to do, because terminally ill people have their own ethical priorities and their own autonomy. But neither Tom nor Marie, nor anybody else in their situation, should have to face that pressure.
Right to Die Ireland
The right to die is not just about the act of dying. It is also about the peace of mind and quality of life that terminally ill people can enjoy, while they are still alive, by knowing that they have the option to choose not to undergo further suffering.
Please join us and help to respect the dignity, and reduce the suffering, of Marie and others in her situation.
You can find more details on the Right to Die Ireland website and the Right to Die Ireland Facebook page
Right to Die Ireland website launched as Supreme Court to rule today on Marie Fleming appeal