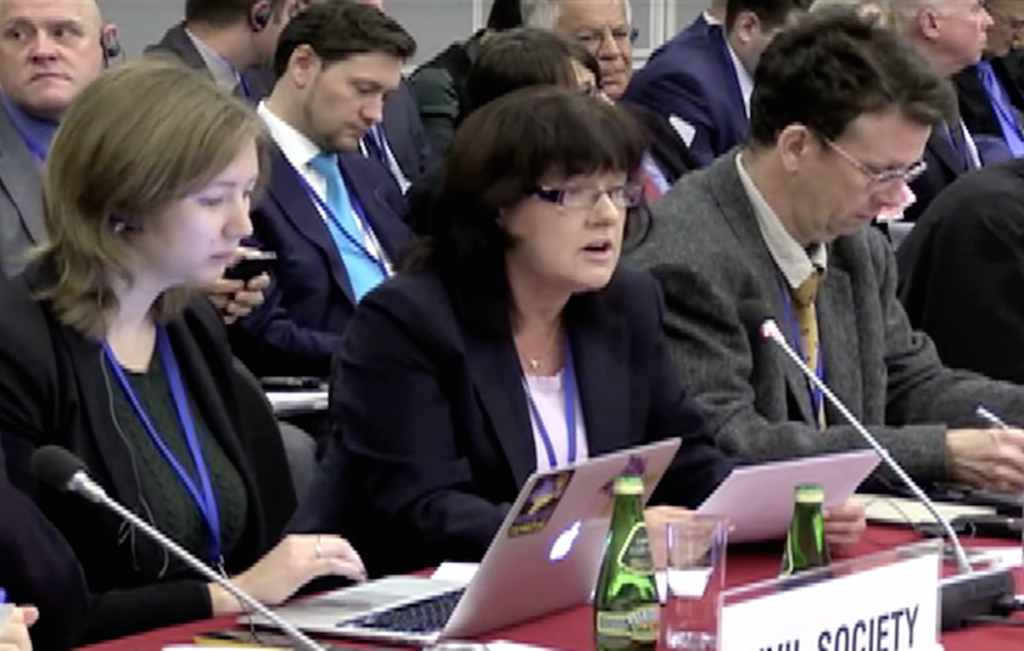 Atheist Ireland has made the following recommendations to the OSCE (Organisation for Security and Cooperation in Europe) after taking part in the Human Dimension Implementation Meeting in Warsaw, Poland, last week.
A – Overall Recommendations for Sessions 14 and 15
1. Host an event to combat specifically discrimination against atheists
2. Appoint an official to report specifically on discrimination against atheists
3. Support Dublin Declaration on Secularism and the Place of Religion in Public Life
4. Support Dublin Declaration on Empowering Women Through Secularism
5. Change relations of OSCE and States with the Holy See/Catholic Church
B – Recommendations related to Ireland for Sessions 14 and 15
6. Constitutional amendments regarding freedom of religion or belief in Ireland
7. End religious discrimination in the Irish education system
8. Amend the Civil Registration Act in Ireland to treat atheists equally
9. Vindicate the reproductive rights of women in Ireland
10. Redress for historic abuse of women and children in Ireland
11. Implement conclusions on freedom of religion of UN Human Rights Committee
12. Implement conclusions on the right to education of UN Committee on Economic, Social and Cultural Rights 2015, UN Human Rights Committee under ICCPR 2014, European Commission Against Racism and Intolerance 2013, UN Committee on Elimination of Racial Discrimination 2011, UN Human Rights Committee under ICCPR 2008, Council of Europe Framework Convention on the Protection of National Minorities 2006, UN Committee on the Rights of the Child 2006, and UN Committee on the Elimination of all Forms of Racial Discrimination 2005.
{ 0 comments }