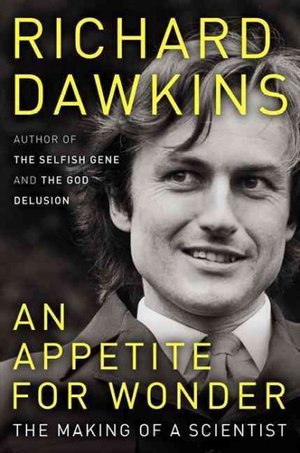 An Appetite for Wonder by Richard Dawkins is a generous, nuanced and ethical memoir, and the recent personal smears against Richard by some atheists are unjust, hurtful and irresponsible. Some other atheists have disagreed with Richard in more considered terms, as should be expected and encouraged in any freethinking community.
Some critics may dislike his outspoken criticism of religion, his distillation of complex arguments into the 140-character limit of Twitter, and his use of ridicule as a weapon of choice against what he sees as ridiculous. But the recent pattern of personal smears against him is disproportionate to any reasonable disagreement that his critics may have with him on issues, and it grossly misrepresents the man conveyed in his memoir.
Richard's memoir
When Richard Dawkins recalls losing his virginity he concludes "But I'll say no more on the subject, and will betray no confidences. It isn't that sort of autobiography." And indeed it isn't. It is a generous and empathetic recollection of the first part of a remarkable life, in which he gives credit to those who helped him to channel his sense of wonder into science, expresses regret and guilt about some things that he feels he could have done better, and tries to see in a compassionate way the faults of those who have hurt him. It could not be further from the cold caricature of Richard that some of his critics, within and outside the atheist movement, like to inaccurately convey to the public.
{ 262 comments }