Yesterday Dave McGinn published the following tweet: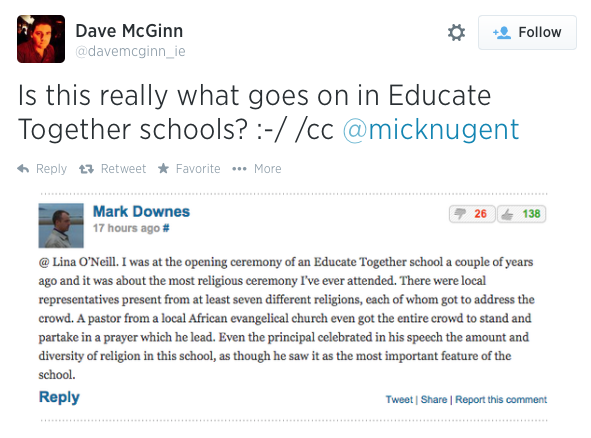 The linked text reads:
I was at the opening ceremony of an Educate Together school a couple of years ago and it was about the most religious ceremony I've ever attended. There were local representatives present from at least seven different religions, each of whom got to address the crowd. A pastor from a local African evangelical church even got the entire crowd to stand and partake in a prayer which he led. Even the principal celebrated in his speech the amount and diversity of religion in this school, as though he saw it as the most important feature of the school.
Dave's tweet sparked the following discussion between me and Educate Together chairperson Diarmaid MacAonghusa, which I thought it would be useful to record together in one place.
{ 2 comments }