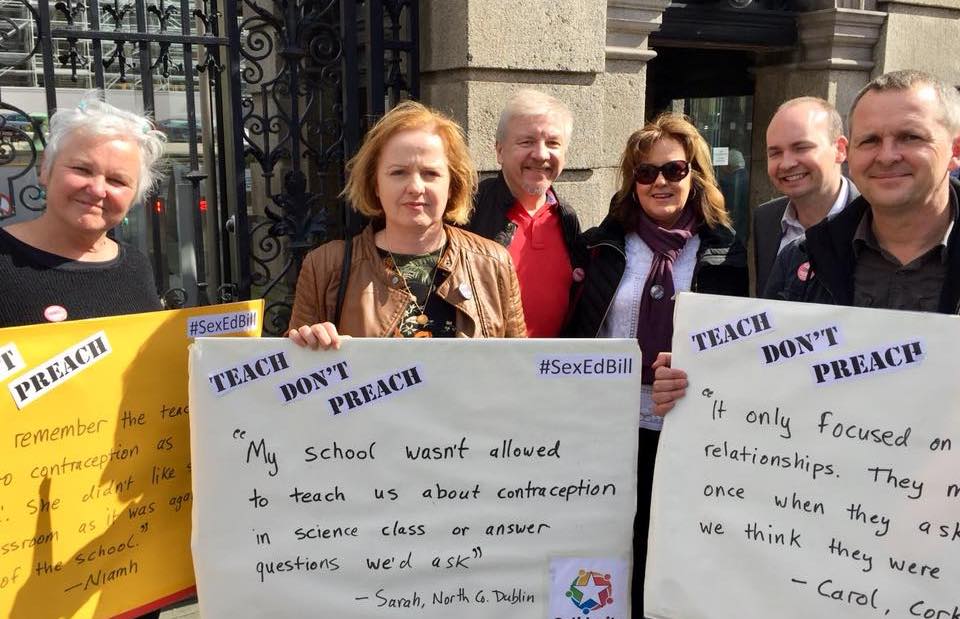 Atheist Ireland is delighted that Solidarity's Objective Sex Education Bill has passed its first vote today in the Dail. It will now go on to be debated at Committee stage.
Along with our allies in other groups who support this Bill, we will now lobby members of the Oireachtas Education Committee to ensure that the Bill passes the further stages required to become law.
The Bill is supported by Atheist Ireland, the Rape Crisis Network, the National Women's Council, the Irish Family Planning Association, LGBTQI+ advocacy group ShoutOut, and the Union of Students in Ireland.
Atheist Ireland raised this issue last year at the United Nations, who recommended that Ireland should introduce compulsory scientifically objective sex education into school curricula.
Atheist Ireland supports Solidarity's repeated political initiatives to bring about an ethical secular state where everybody's rights are equally respected.
{ 0 comments }