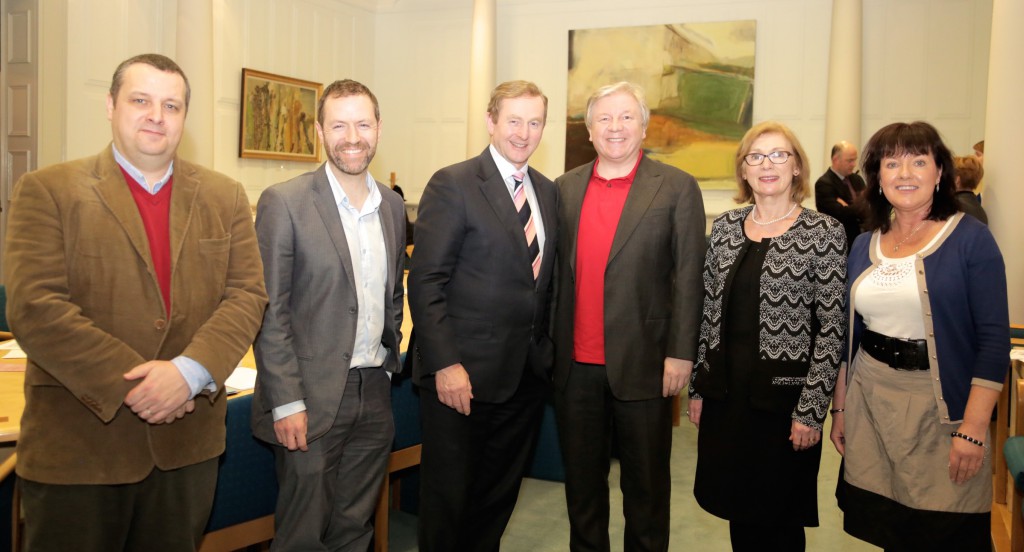 Education Minister Jan O'Sullivan said yesterday that she was particularly motivated to protect LGBT teachers from discrimination, when some LGBT teachers were afraid to have their photographs taken with the President for fear that action would be taken against them in their schools.
But last February, at a meeting with Atheist Ireland, an atheist student and an atheist teacher had to stand out of a similar photograph, this time with Minister O'Sullivan herself and Taoiseach Enda Kenny, for that very same reason. That photo is published above.
Minister O'Sullivan rightly said yesterday of the LGBT teachers who had to stand out of the photograph with the President: "In a republic, no citizen should be made to feel this way because of their identity, and this legislation will finally put this situation right."
Yet she is now supporting a Bill that will remove these fears from LGBT teachers, but will retain the right of religious schools to discriminate against atheist teachers, including the teacher who had to stand out of a photograph with her and the Taoiseach just a few months ago.
This Bill will not, as she suggests, "finally put this situation right" for atheist teachers. It will make things worse, by reinforcing and further institutionalising the right to discriminate against atheists, as long as you don't also discriminate against people on other grounds.
{ 1 comment }