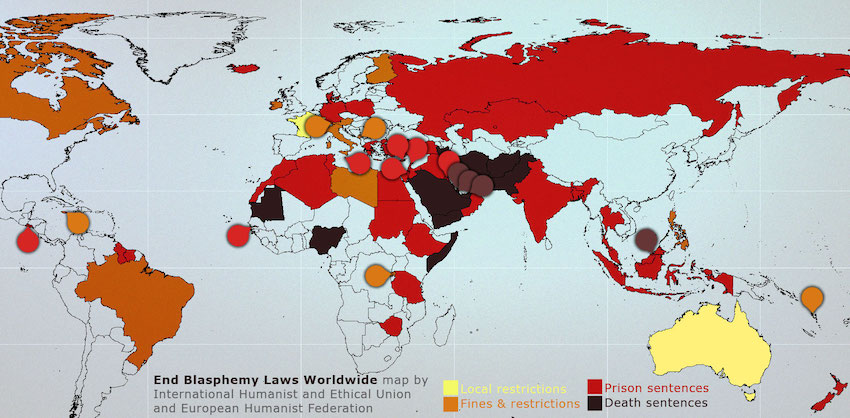 After considerable work behind the scenes in recent weeks, a new International Coalition Against Blasphemy Laws is launched today.
Our website is at http://end-blasphemy-laws.org.
It includes the most comprehensive available country data and profiles adapted from the most recent IHEU Freedom of Thought Report.
You can also follow us on Twitter and like us on Facebook.
The Founding Partners
The new Coalition is a merger between two concurrent campaigns,
one coordinated by the  International Humanist and Ethical Union and the European Humanist Federation,
and the other by Atheist Alliance International, Atheist Ireland, Centre for Inquiry Canada, Humanist Canada, Association Humaniste de Quebec, the Humanist Society of New Zealand, and the Icelandic Ethical Humanist Association.
When we each realised that both campaigns were to be launched at around the same time, we were delighted to decide to work together in a single campaign to maximise the impact of the work that we are all doing.
{ 6 comments }