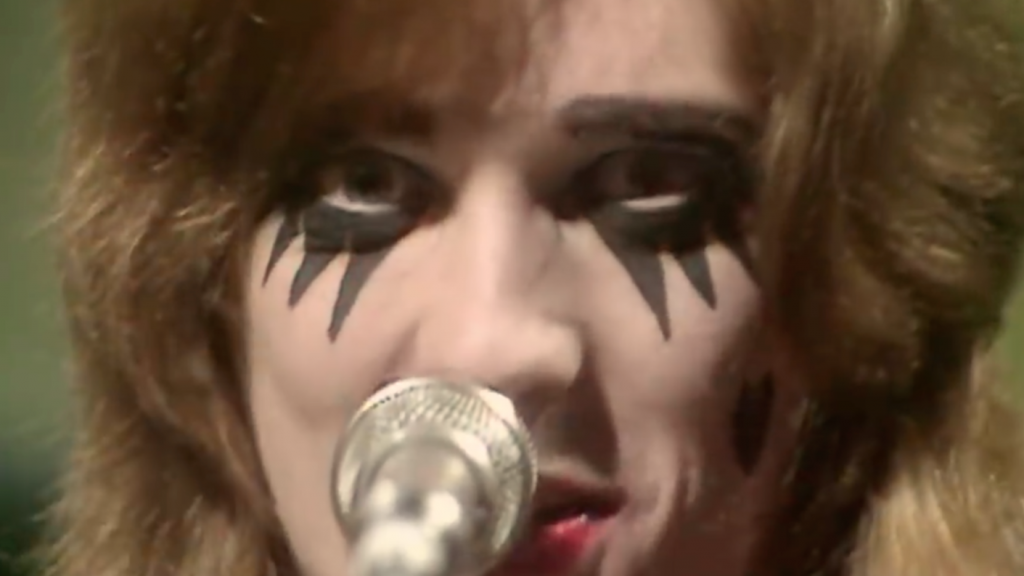 I'm very sad to hear that Steve Priest has died aged 72. He was bass player with 1970s glam rockers the Sweet who I loved as a child. The first records that I bought were by Alice Cooper, Slade, Sweet, Suzi Quatro, Mud, Wizzard, and Gary Glitter.
I was eleven when Sweet had their first number one with Blockbuster, and they had repeated number twos with Hell Raiser, Ballroom Blitz, Teenage Rampage, and Fox on the Run. They were even more successful in Germany and Denmark.
As well as being a great bass player, Steve wore flamboyant makeup and outrageous outfits that he pieced together from the BBC wardrobe department, ranging from hot pants to a gay Hitler uniform.
Life turned sour for the Sweet at their peak while they were shifting from glam to rock. A gang attacked blond singer Brian Connolly outside a pub, he lost confidence in his singing, and he turned to drink. He quit the band a few years later.
In the decades since Brian formed New Sweet, while guitarist Andy Scott and drummer Mick Tucker still gigged as Sweet. Meanwhile Steve moved to America with his family, and he started his own Sweet band in California.
Brian sadly died in 1997 after multiple drink-related heart attacks, aged just 51. Mick died five years later from leukemia, aged 54. Andy survived prostate cancer in 2009 and has recently played in new superband QSP with Suzi Quatro and Slade's drummer Don Powell.
Now Steve has died. Some childhood memories last forever, and I will never forget Brian Connelly's iconic intro to Ballroom Blitz.
'Are you ready, Steve?' 'Uh, huh.'
'Andy?' 'Yeah.'
'Mick?' 'Okay.'
'All right fellas, let's go!'