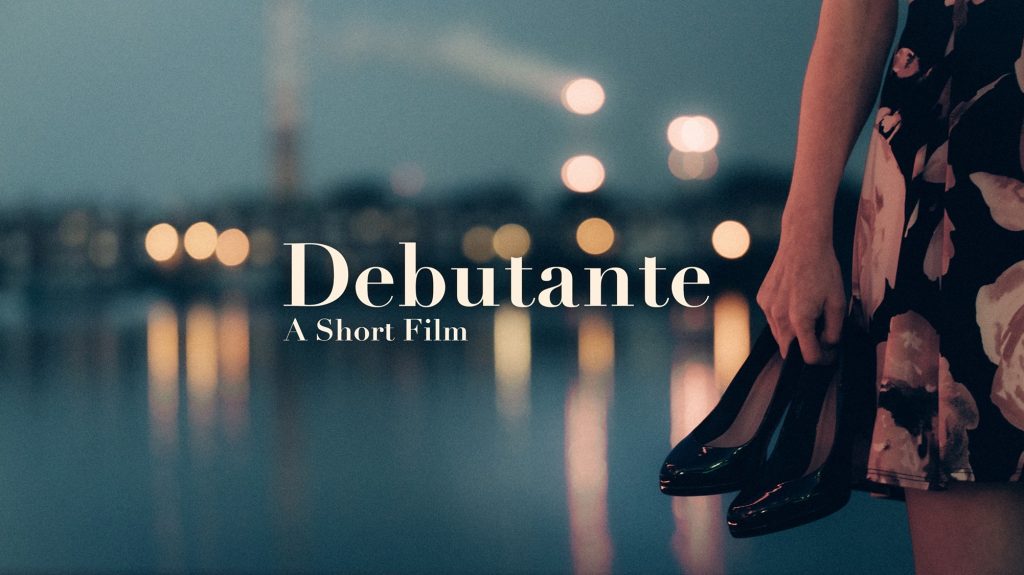 Please support the making of Debutante, a short film about religious control and coming-of-age in a hostile environment. You can help to make it happen by contributing to the crowdfunding campaign on Indiegogo.
The Jehovah's Witnesses religion controls its members by restricting their sexuality and shunning them if they don't keep to the rules. Kamila Dydyna, a Polish filmmaker based in Dublin, is making a short film about the devastating effect this can have on its victims.
Kamila is a former Jehovah's Witness. Her script is based on the collective experience of herself and many young Jehovah's Witnesses that she knew. It is more sensitive than sensationalist, and it powerfully conveys the harm of religious control.
Debutante is set in Dublin, where Irish teenager Meg has loving sex with her boyfriend after her Debs night. She then faces a Jehovah's Witnesses' judicial committee that interrogates her about her first sexual experience.
Meg faces the ultimate threat of being 'disfellowshipped' or shunned by the community which she has grown up to believe to be the only route to salvation. Shunned people effectively become ghosts, with no interaction from their friends or even family members.
This is Kamila's third short film. The award-nominated Testimony is about a child testifying in a domestic abuse court hearing. The Betrayal is an LGBT drama about a wife who grapples with feelings for her best friend. Both films were screened in festivals globally and broadcast on RTÉ. The Irish Times included The Betrayal on its list of the week's best TV shows.
Each year up to 70,000 former Jehovah's Witnesses have to start new lives and address mental health issues after being shunned or leaving the religion. But a dramatic short film like Debutante, by focusing on just one person, can be more powerful than any amount of statistics.
Debutante is more than a film about one religion. It is a coming-of-age drama about the disintegration of a teenager's identity. Kamila hopes that it will bring comfort to anyone who has experienced shunning, for religious or other reasons.
Filming will begin early next year. You can follow its progress on Facebook and Twitter and share it with your friends and followers. Please also support the making of Debutante by contributing to the crowdfunding campaign on Indiegogo.
Support the making of Debutante, a short film