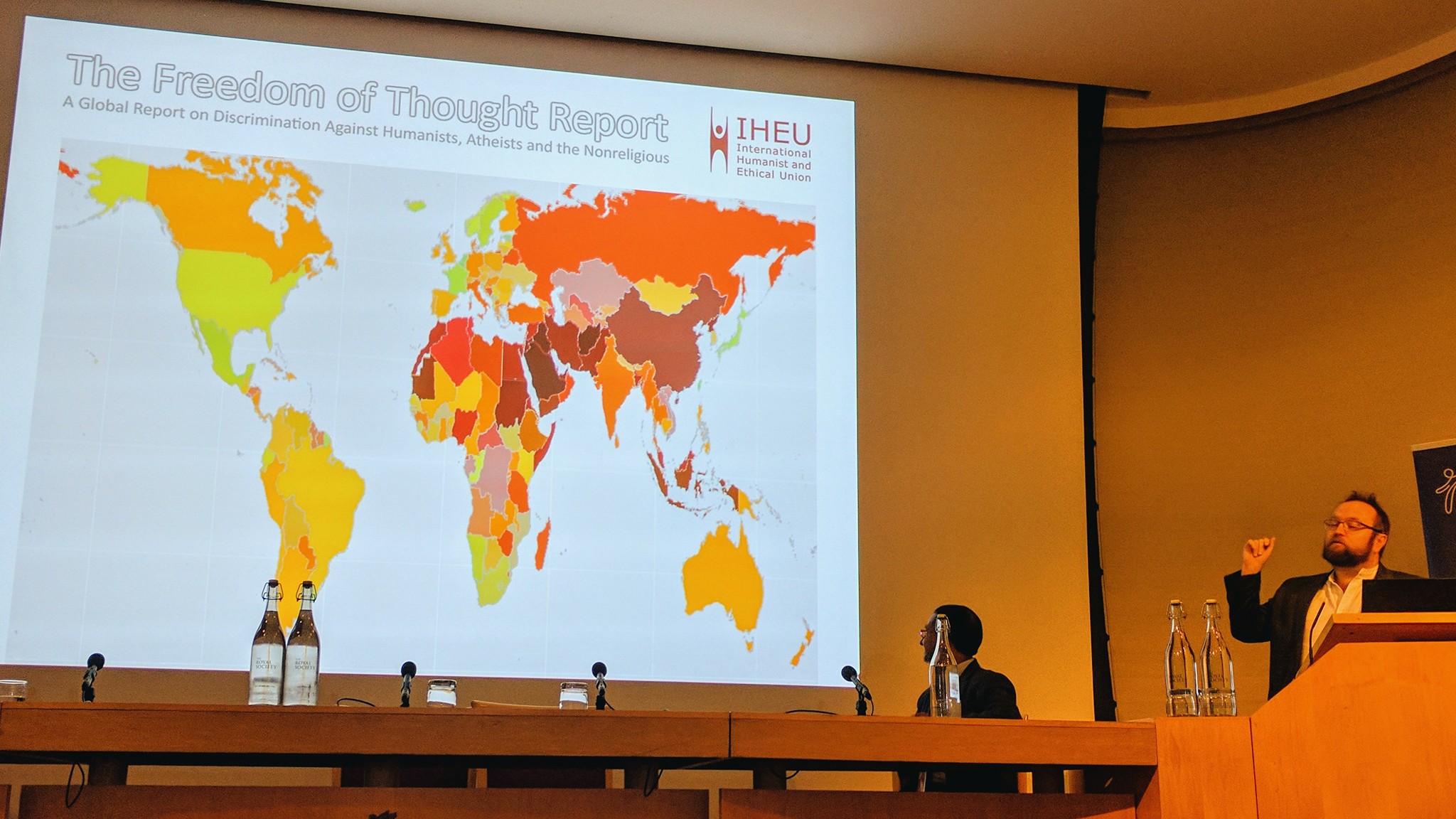 Atheist Ireland has joined the International Humanist and Ethical Union. IHEU is a global representative body uniting a diversity of non-religious organisations and individuals.
We also remain members of Atheist Alliance International, a global network that was restructured and relaunched at an Atheist Ireland convention in Dublin five years ago.
Our membership of both organisations will strengthen our ability to promote atheism, reason and secularism, not only in Ireland, but also in theocracies and democracies globally.
We already engage with the United Nations, Council of Europe, OSCE and European Union, and we base our secular policies on internationally recognised human rights.
Atheist Ireland and the IHEU
Atheist Ireland has previously worked with the IHEU, and we look forward to strengthening our relationship as members.
Atheist Ireland and the IHEU both addressed the United Nations Human Rights Council when it was examining Ireland's human rights record under the Universal Periodic Review.
Atheist Ireland has contributed information about Ireland to the IHEU Freedom of Thought Report, an annual survey on discrimination and persecution against non-religious people in countries around the world.
We have also worked with the IHEU at the annual OSCE Human Rights Conferences in Warsaw, where we defend and promote secularism during the sessions on freedom of religion and belief, and freeedom of expression.
What is the IHEU?
IHEU is an international NGO with Special Consultative Status with the United Nations in New York, Vienna and Geneva where it takes part at the Human Rights Council and the Committee on the Rights of the Child.
IHEU has General Consultative Status at UNICEF (New York) and the Council of Europe (Strasbourg), and it maintains operational relations with UNESCO (Paris). It has observer status at the African Commission on Human and People's Rights.
At the UN in New York, the IHEU representation follows the work of the General Assembly and some of the committees, as well as taking an active part in the NGO Committee on Freedom of Religion and Belief.
At the UN in Geneva, the IHEU delegation follows the work of the UN Human Rights Council, as well as taking an active part in the activities of the Council and working with other Non-Governmental Organisations.
Much of the work of the international representatives is reported as news on the IHEU website. A summary of the activities for each year is included in the Annual Report presented by the Executive Committee to the General Assembly.
We are looking forward to working with the IHEU in promoting democracy, secularism, and peace, promoting separation of state and religion, and promoting equality before the law for those of all religions and beliefs.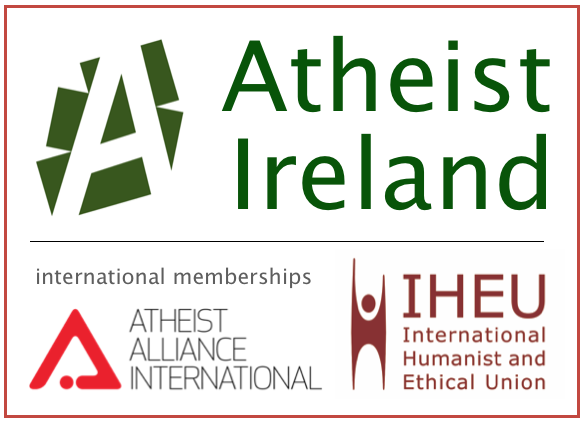 Atheist Ireland joins IHEU