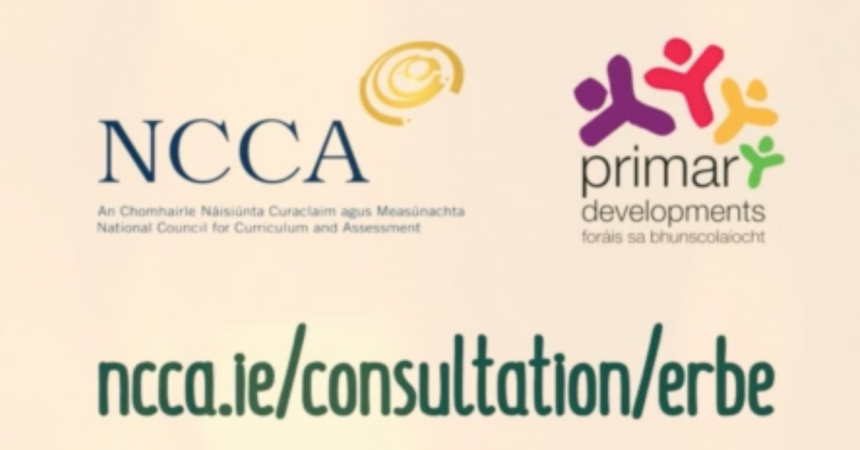 The National Council of Curriculum and Assessment has published its long-awaited report regarding the proposed course on Education about Religions, Beliefs and Ethics.
The Report vindicates the analysis of Atheist Ireland that any new course on ERB and ethics cannot be implemented in accordance with the Constitution and Human Rights law.
It is clear that the legislation underpinning our education system is undermining the rights of parents and their children to a human rights based education.
It is clear From the NCCA Report that any new course in ERB and ethics will not be introduced in accordance with the Recommendation from the Forum on Patronage and Pluralism.
If you are still wondering about the grip that the Catholic Church has on Irish schools, please follow this link to read some sample quotes from Catholic educators in their submissions to the NCCA report.
The Forum on Patronage & Pluralism had recommended that a new course on ERB & Ethics be introduced in line with the Toledo Guiding Principles. The Toledo Guiding Principles are international human rights based Guidelines on teaching about Religions, beliefs and ethics.
The Forum Recommendation said "that all children have a right to receive education in ERB and Ethics and that the state has the responsibility to ensure that this is provided".
The Report from the NCCA shows that the Education Act 1998 is a barrier to ensuring that any course on ERB and ethics is delivered in an objective, critical and pluralistic manner. The legislation pertaining to the duties of the patron body combined with the structure of the school patronage system means that the rights of all children cannot be guaranteed and respected in our education system.
Denying children their right to an education in ERB and ethics Children because the education system cannot guarantee and protect their human rights undermines pluralism and inclusion.
The Recommendation from the Forum was that:
The Advisory Group is of the view that all children have the right to receive education in ERB and Ethics and the State has the responsibility to ensure that this is provided.

The Advisory Group requests that the NCCA, with assistance from the partners and mindful of existing programmes, should develop curriculum and teacher guidelines for ERB and Ethics, in line with the Toledo Principles, the RedCo, and the Cambridge Primary Review.

The Advisory Group has a particular concern for those children who do not participate in religious programmes in denominational schools. They may go through their primary schooling without any ERB and ethical education. For these children, the proposed programmes in ERB and Ethics are of central importance.
Relevant extracts from the NCCA Report are:
"Incorporating learning experiences associated with ERB and Ethics within and across areas of a newly presented primary school curriculum would give all children the opportunities to engage with ERB and Ethics, although not in the same way the Forum on Patronage and Pluralism in the Primary Sector (Coolahan et al., 2012) seemed to envisage. As described earlier, the legislation pertaining to the duties of the patron body, combined with the structure of the school patronage system and the reality of curriculum overload in primary classrooms, present substantial obstacles to the inclusion of an additional ERB and Ethics curriculum or subject into the current primary curriculum."

"The consultation brought to light many issues and systemic features that, while external to the development of curriculum and beyond the remit of the NCCA, have a significant impact on curriculum implementation in primary schools. The legislation underpinning our education system is one such feature. The Education Act (1998), while recognising the rights of the patron body, has the unintended effect of limiting what is achievable through a state curriculum in Education about Religions and Beliefs and Ethics. This challenge arises not from the patron bodies which have a legislative right to teach the primary curriculum in accordance with the ethos of their schools, but rather by the structure of the primary school system which is predominantly faith-based. The provision of Sections 9(d), 15(2)(b) and 30(2)(b), among others, are potential barriers to the type of 'objective, critical and pluralist' approaches advocated in the proposals for a curriculum in ERB and Ethics."
NCCA report confirms that ERB and Ethics course will not meet human rights standards