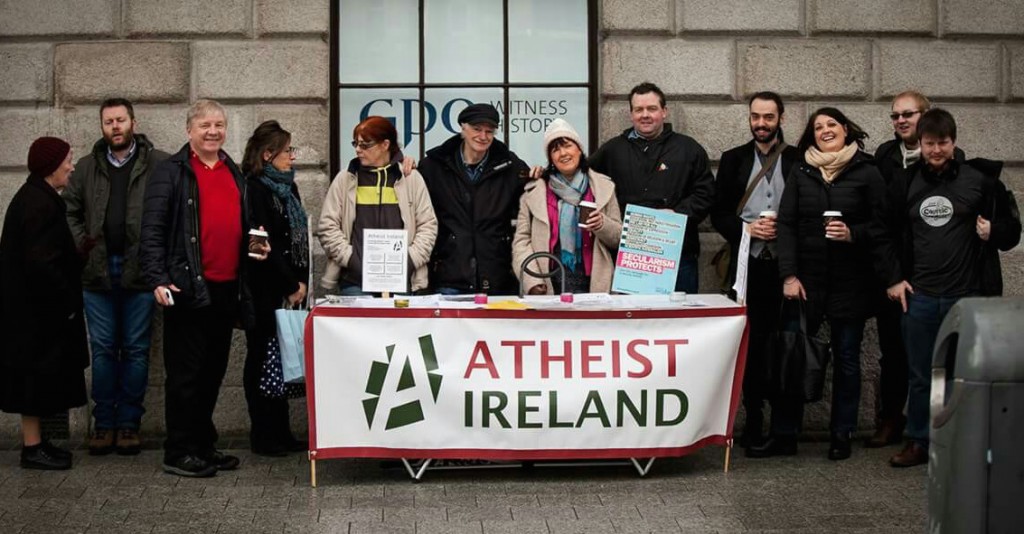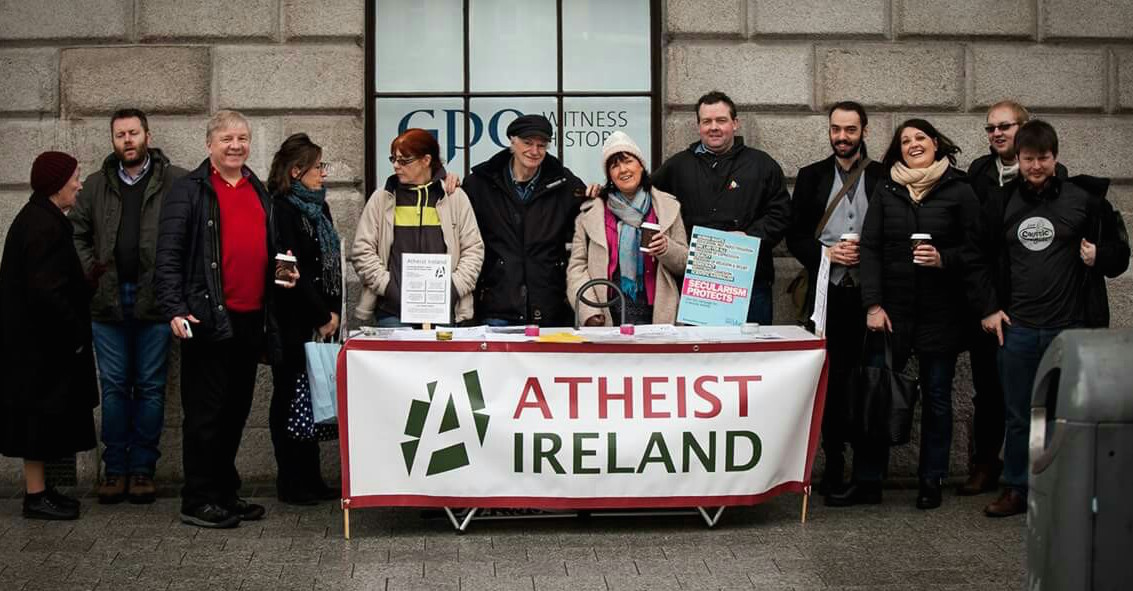 Atheist Ireland has declined an invitation from the Irish Government to attend today's State Ceremony at the GPO, and State Reception in Dublin Castle, marking the 100th anniversary of the 1916 rising. We welcome the intention of the Government to be inclusive of people of all religious and nonreligious beliefs in these events.
Atheist Ireland promotes an ethical secular Ireland. The 1916 rising involved an undemocratic group killing innocent people, based on a Proclamation whose authors claimed that Ireland was acting through them in the name of God, and who added: "We place the cause of the Irish Republic under the protection of the Most High God, Whose blessing we invoke upon our arms."
The Irish Government is reinforcing the religious connotations of the rising by marking its anniversary on the wrong date. The 1916 rising began on 24 April 1916. The Government is marking its centenary four weeks early, on 27 March 2016. The reason for using the wrong date is to make the commemorations coincide with the Christian holiday of Easter.
Nearly 100 years on, we live in a Republic where the State claims that it is constitutionally obliged to buttress religious discrimination; where 90% of our primary schools are run by the Catholic church; where you have to swear a religious oath to be President, a judge or Taoiseach; and where we have recently passed a new law against blasphemy.
Atheist Ireland continues to appreciate our ongoing involvement in the political dialogue process between the Irish Government and religious and nonreligious philosophical bodies on matters of mutual concern. We respect the right of the Irish Government and all people of any beliefs, including members of Atheist Ireland, to commemorate the 1916 rising.
UPDATE
The following is a clarification from Atheist Ireland in response to some of the feedback about this decision.
Atheist Ireland did not oppose the 1916 commemorations. We said that we respect the right of the Government to hold these commemorations, and the right of anyone, including Atheist Ireland members, to attend them. 
We simply declined an invitation to watch them, just as President Higgins has since declined an invitation to attend a 1916 centenary dinner in Belfast. Nobody has suggested that President Higgins has opposed the Belfast commemorations. 
Atheist Ireland is neutral between national political allegiances. We work alongside Atheist Northern Ireland and Atheism UK. We participate in an ongoing dialogue process with the Irish Government. We work with Atheist Alliance International on global issues. We spent last week briefing the UN in Geneva about secular human rights.
We do not reject either Irish nationalism or unionism, or the nonreligious aspects of the proclamation. One of our committee members had relatives involved in the 1916 rising, one of whose funerals included a Republican military salute. Another is an Irish nationalist who grew up as a Catholic in West Belfast, and brought his children to the centenary commemorations.
Nobody represents all atheists. Atheists are individual people who typically value their personal philosophical independence. Atheist Ireland is an advocacy group that acts on behalf of our members to promote atheism, reason and an ethical secular constitution, laws, education, and healthcare. We take decisions by assessing what position is most consistent with the aims in our constitution. This helps us to depersonalise our decisions.
In this case, we declined an invitation to watch a commemoration of events that involved killing innocent people in the name of God, celebrated on the wrong day to reinforce religious connotations. We would have declined a similar invitation to watch a religiously-permeated commemoration of the First World War. And there are still people today killing innocent people in the name of their Gods.
Finally, some people have said that they were offended by what we said. While we do not set out to offend people, neither would we avoid saying something because it offends people. Many religious people are offended by many of the things that we say about the harm caused by religion, and that does not stop us from speaking out on those issues.
With hindsight, we should have added these explicit clarifications to our original statement, in order to avoid confusion. We will continue to promote atheism, reason and ethical secularism, and we remain happy to clarify any misunderstandings about what we do.
Atheist Ireland declines invitation to State events marking 1916 rising