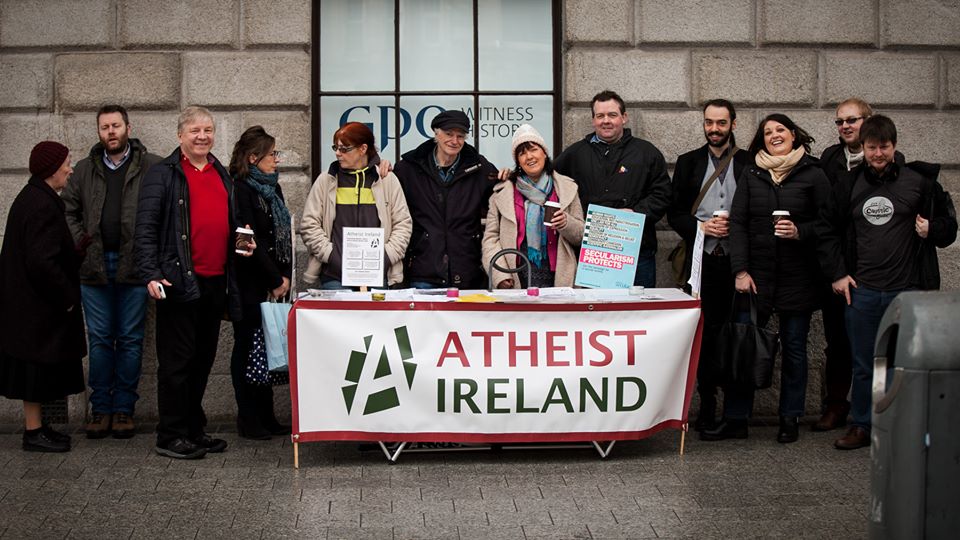 I had the following brief conversation with a man who approached the Atheist Ireland information table in Dublin today. It's not verbatim, but it captures the gist of the conversation.
Him: Do you condemn Islamophobia?
Me: I don't use the word Islamophobia. I oppose bigotry against Muslims as people. I think criticism of Islam as an ideology is good.
Him: Which Islam? There's more than one Islam.
Me: The Islam that is used to justify human rights abuses against women Muslims, gay Muslims, Ahmadiyya Muslims, Shias in Sunni States, Sunnis in Shia States, and members of other religions and atheists.
Him: I'm an openly gay man. I have friends who are Muslims.
Me: I assume you don't go on holiday to Saudi Arabia with them?
Him: Atheist States are as bad as Islamic States. Do you condemn atheist States?
Me: I am as opposed to the State supporting atheism as I am to the State supporting religion. The State should be neutral on matters of religious and nonreligious beliefs.
Him: So do you condemn France and its ban on women wearing veils?
Me: That's a complex question. My default position is that people should be able to wear whatever they want. But we know that some women are being forced to wear veils against their consent.
Him: And some women are being prevented from wearing veils when they want to.
Me: I agree. So we need to find a solution that can respect the rights of both the women who want to wear veils and the women who don't.
Him: So do you condemn the misogyny of Richard Dawkins?
Me: Richard Dawkins isn't misogynist. What makes you think that he is?
Him: Well, there's obviously no meeting of minds here.
He then flounced away.
A brief conversation at the Atheist Ireland information table today