Right to Die Ireland is a new support and lobbying group, protecting the right to live, respecting the right to die, and seeking to legalise assisted dying for terminally or seriously ill people in Ireland. If you believe that rationally-thinking people, who are terminally or seriously ill, should have the right to choose whether to live or to die on their own terms, please join us in bringing compassion, dignity and respect to our loved ones at the end of their lives.
I am involved in this project mostly because of three inspirational people who, in the past two years, have taught me so much about the value of life: my late wife Anne Holliday, who died last year of terminal lung cancer, and my friend Tom Curran, who along with his partner Marie Fleming is now taking a court case to vindicate her right to die with his assistance. Tom also chairs the Irish branch of Exit International, which supports other Irish people facing this dilemma.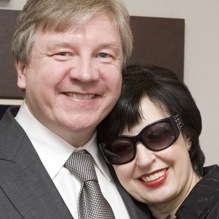 Last year my wife Anne died of terminal lung cancer, after a year and half of knowing every day that she was living and dying at the same time. Anne died naturally, but she had made preparations to take her own life, with my assistance, if she felt that she needed to. Making that decision made a huge difference to her quality of life, because she knew she could live her last months without worrying about unnecessary suffering at the end. It enabled her to fully live and enjoy the time that she had left, as did the wonderful medical care she got in the Mater hospital.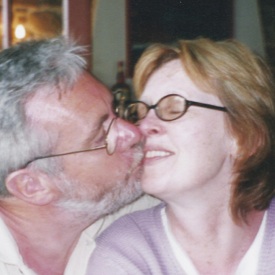 This year my friend Tom Curran and his partner Marie Fleming are taking a court case to vindicate Marie's right to choose to die, and Tom's right to help her to die. Marie is disabled to the extent that she cannot take her own life, and she had planned to travel to Switzerland to die five years ago. She changed her mind when Tom said that he would help her to die at home, if she reached the stage that she needed to. Because of that decision, Marie has lived for at least five more years than she would have. The price is that Tom faces prison if he helps her to carry out her final wish.
You may have seen RTE's recent excellent documentary by Alan Gilsenan on the right to die. If you did, you will know that, when rationally-thinking people make preparations to take their own life, the outcome is that some of them go on to take their own life, and some of them go on to die naturally. This is because knowing that the option is available can be enough to increase your quality of life, to the extent that you do not need to carry out your desire to choose when to die. Instead you can just keep going until you die naturally, living as long and more fully than you would have otherwise.
Right to Die Ireland will support the right of any person, who wants to continue to live, to do so with the best available medical care and love and dignity. Nobody should feel pressurized in any way into feeling that they should die sooner than their natural death.
Right to Die Ireland will also support the right of any person, who is terminally or seriously ill and is thinking rationally, to choose how and when to die peacefully and reliably, with the support and assistance of their loved ones and the medical profession and the law.
The right to choose how and when to die is one of the final taboos for compassion and empathy in modern Irish society. Suicide is not a crime, and rightly so. Why then is it a crime to assist somebody in doing something that is not a crime? Criminal sanctions will not stop ethical people from doing the right thing for their loved ones. They only add to the stress and trauma faced by everybody involved in this already-difficult situation.
Tom Curran is prepared to go to prison if his partner Marie decides to die and he helps her because they love each other. Neither Tom nor Marie should face that pressure. Nor should any of the countless people and families who are quietly experiencing the same dilemma every day. Please join us and help to respect the dignity, and reduce the suffering, of all of these people.
How you can help
Please volunteer any time or expertise that you may have
Please talk to your local politicians about this issue
Please help us to protect the right to live, and to respect the right to die
Right to Die Ireland: a new support and lobby group